MrHugs1's Avatar Page #1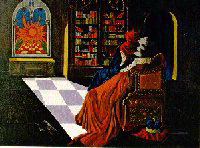 Well Well I finally broke down and did it, made a page of avatars for my Chat Friends to enjoy. I have been putting this off for sometime now, and trying to spend time online chatting and helping the best I could that way. I hope you enjoy these, feel free to use them, all I ask is that before you use them on your pages you ask first. Thanks, MrHugs1, your friend in Cyberspace.

For all the VPers out there, here are a few new ones that I have made for you (and maybe some that aren't such new) faces for you to choose from: (as usual -- to save the image right click on image and select save as)
Hope you enjoy and find what you like



















This is not the end of them I will be adding more and more as time goes on, so please check back often and if you don't see what you like send me an e-mail and I will do my best to help you out. Please no requests for nude or obscene avatars, I will just not reply or make them. Thank you..
Now if you've stumbled across this page without Virtual Places




---
---
---

EMAIL MrHugs Here!!!!
---
MrHugs1's DISCLAIMER: This page is strictly for entertainment use only. It is not intended to offend or ridicule anyone in way, shape or fashion. If you feel you've been wronged in some way by this site, then please let me know. My goal on the internet is to be a friend to all, helpful in anyway, and above all make your days on the WWW happy ones.
---
Now for the end credits:
Tripod Page Builder
(and finally) Paint Shop Pro.
Thank you for visiting my site. Any comments or suggestions can be sent to MrHugs1@yahoo.com