Welcome to MrHugs Pick of the Day Award
MrHugs Sites are best viewed with Internet Explorer 4.0
We have had....
visitors since June 12, 1998
Glad you made it here, if you surfed in on a Ring, the rings I belong to are at the bottom of this page.

Add a link to your homepage by clicking : HERE Please only child safe sites, all others will be removed. Thanks MrHugs.


To be notified of anything new on MrHugs Sites Join my Mailing List...
Now that you are here why don't you apply for my "Pick of the Day Award" for your home page by clicking

WEBMASTERS
If your site offers an award, you are invited to join my community and become a site award host site. Just click on this banner

Also please sign my guestbook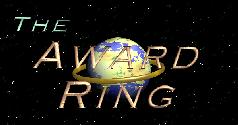 This Award Ring site is owned by MrHugs (Mike Michaud).

[ Next Page | Skip It | Next 5 | Prev | Random ]

Want to join the ring? Get the info.


.
.